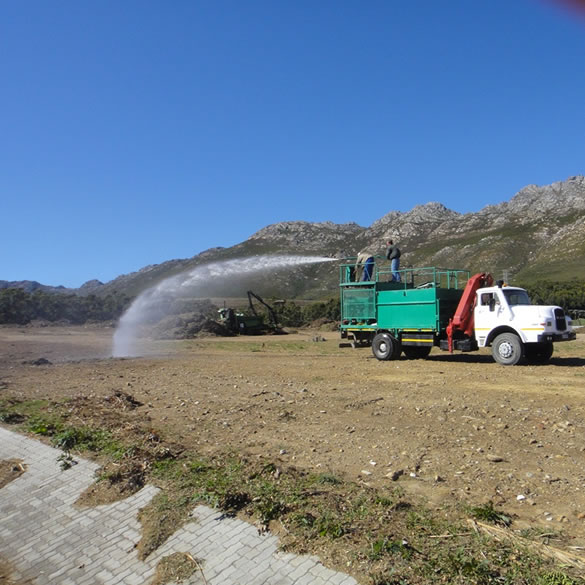 Hydroseeding
Services
---
A cost effective planting process where you incorporate grass seed mixture, tacktifier; mulches and fertilisers into a water tanker, mixing and spraying the cocktail slurry onto slope or designated areas to bind with the soil while retaining its moisture. This is the most sort after technique used on civil construction sites for natural re-vegetation methods on uneven areas. This procedure covers larger areas in shorter amount of time rendering very cost effective in the long term. Summer and winter grass seeds are used and this procedure is most popular during our rainfall season for natural irrigation purposes.
Cost effective planting process.
Faster re-vegetation establishment.
Process uses a slurry of seed, mulch and water.