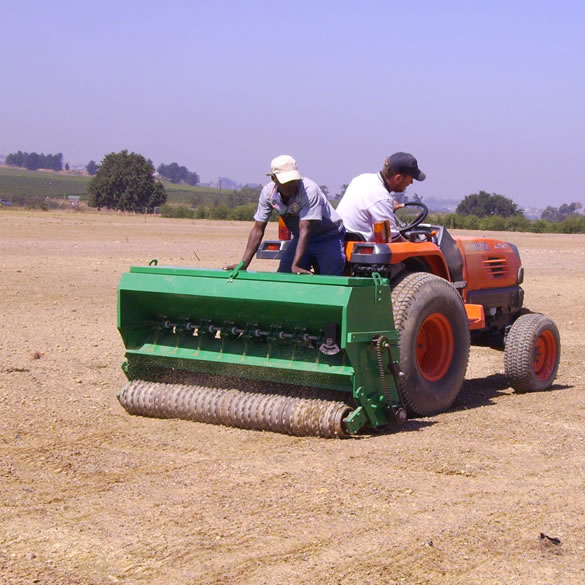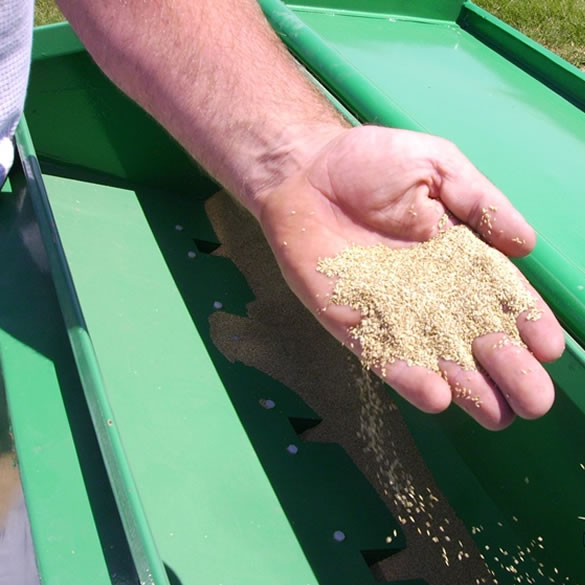 Fine Seeding
Services
---
The Fine-Seeder machine (Proseeder) is pulled behind a tractor and is a fast and easy dry seeding method on even areas only. Calibrated specifically to meet seeding ratio requirements for sport fields, flat surface areas, grazing fields etc. Followed by fertilisers and booster products to aid germination. After this procedure no foot traffic is allowed on site and the area needs to be kept irrigated.
Faster seeding method on level areas.
Calibrated to meet seeding ratio requirements.
Dry seeding method.