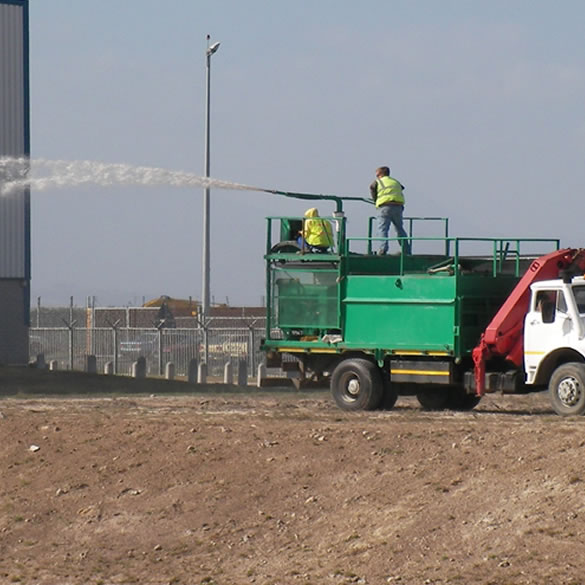 Dustex
Services
---
A natural binding polymer derived from the lignin in wood is added to a water tanker and the slurry is sprayed over a surface area. This environmentally friendly formula prevents wind erosion and suppresses the formation of dust. Its an effective form of dust control method especially at construction sites. Prevents gravel loss on non-tarred roads.
Environmentally friendly.
Prevent wind erosion.
Suppress the formation of dust.